Amid a downturn in the crypto market, Bali-headquartered blockchain company Ekta has raised $60 million from Global Emerging Markets, a New York-based alternative asset investment group, to fuel the startup's mission of building a blockchain ecosystem that bridges the digital and physical worlds.
The investment comes as Ekta is in the early stages of building a suite of blockchain-powered products including an NFT marketplace, a hybrid crypto exchange, a blockchain-based game, and a real estate investment business. Its Layer 1 chain is already fully operational.
"The funds will be used for the development of the Ekta ecosystem, liquidity for our NFT marketplace and hybrid exchange, development of MetaTrees plant-to-earn game, marketing, building our tech development team and partnership program," Ekta co-founder and CEO Berwin Tanco tells Tech in Asia.
Launched in August 2021, Ekta's mainnet, called EktaChain, tokenizes real-world assets such as property, music, art, and gold.
Ekta token holders will be able to transact and interact with financial products to grow their wealth, earn money by playing games, as well as host, exchange, and trade digital and tangible assets. Eventually, all of the firm's products will be incorporated into a single "super app."
"[The app] will be a Web2 experience with a Web3 backbone, so people will very easily be able to engage with it and don't need to know that there is crypto or blockchain behind it," says Sven Milder, Ekta's chief investment officer.
Gap bridger
Given the current bear market for crypto, many Web3 firms are bound to be reeling from the impact. Ekta acknowledges the issue, but the company believes its unique value proposition will ultimately put it in good stead once the market recovers.
"We are in a very good position during this down period because we believe the next trend is for blockchain to bridge to the physical world and Ekta has been doing that since 2021," says Tanco.
What differentiates Ekta from other Web3 companies and projects, he explains, is how its chain has real-world use cases, has value and utility, and is asset-backed.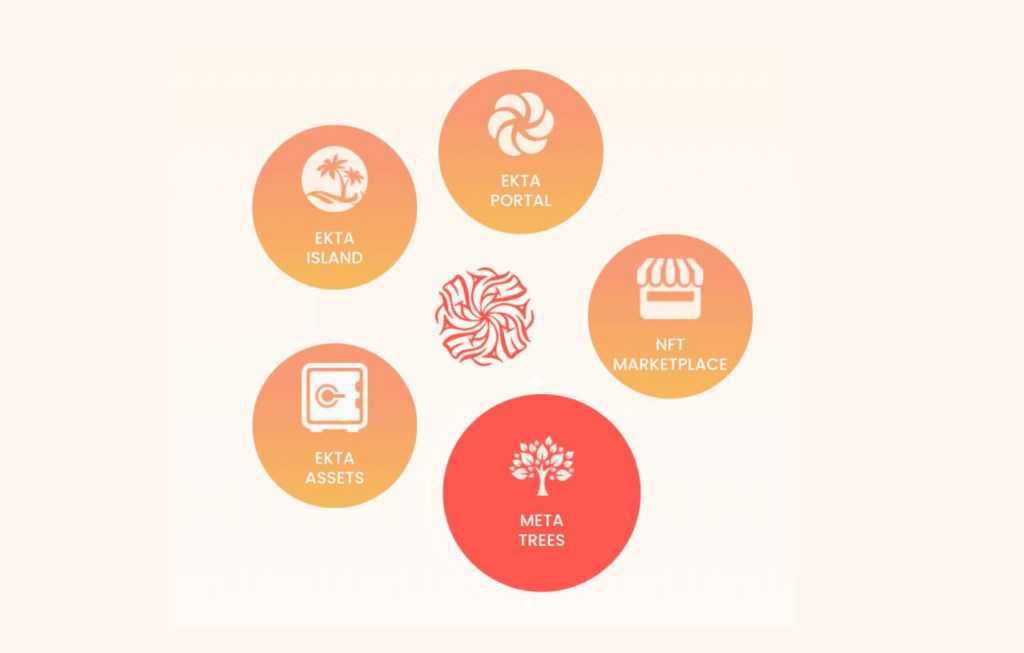 Meanwhile, Ekta Island – a 16-hectare lot located near Bali and owned by the Ekta team – will be a blockchain-fueled physical space and will offer tokenized fractional investment and access to everyday people.
One of its first flagship products to be launched is Ekta Portal, which the company says is the world's first endpoint node that rewards operators with crypto. By activating the device via an Ekta Portal NFT, operators can start earning from a daily rewards pool of 10,000 Ekta tokens, which will be divided by the number of active operators.
Owning an Ekta Portal NFT automatically whitelists holders for all of Ekta's offerings such as Ekta Island and MetaTrees.
By bringing blockchain solutions to traditional industries, businesses, and physical assets, the company is expecting to attract more people into the world of crypto.
"While 10% of people on the internet hold crypto, we aim at onboarding the next 10% by building true utility and value for them," says Tanco.
By: Tech in Asia